SOLD
For Sale
Bensen Gyrocopter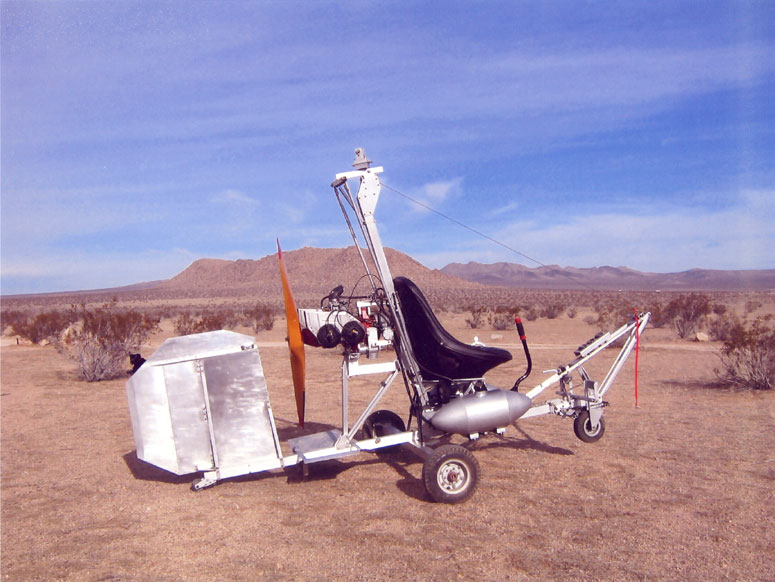 Side View Of Gyro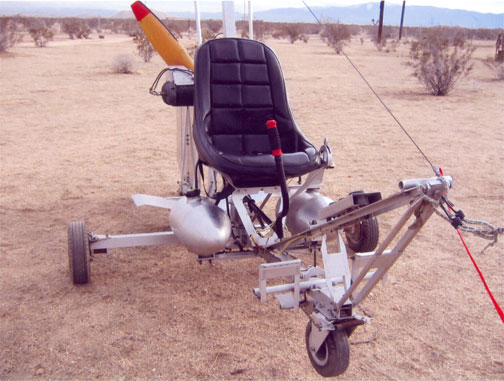 Front View Of Gyro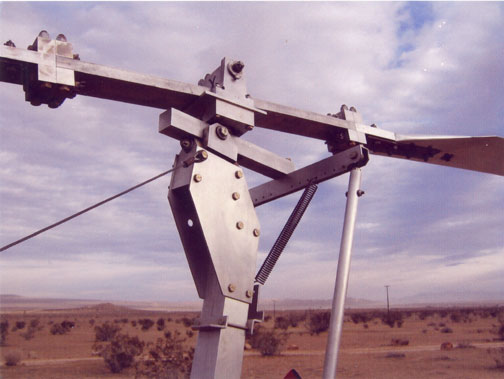 Bensen Gimbal Head, Hub Bar & Head Plates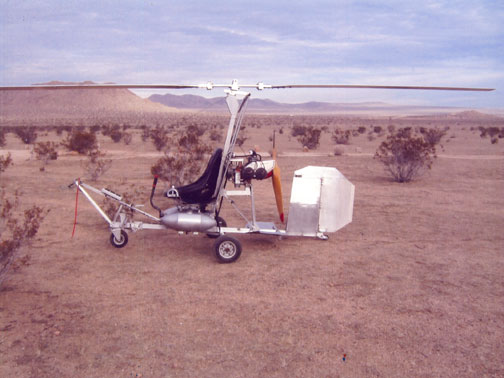 Side View Of Gyro


This gyro was built from a Bensen gyro kit. It has a 72 hp. McCulloch engine but needs a propeller. The prop shown in the picture is for photo purposes only. We took the prop off and used it on another machine - that's why it has no propeller.

The rotor blades are Rotordyne as are the two 4 gallon bullet shaped fuel tanks.

The seat is an upholstered bucket type seat.

The joystick is an early standard Bensen welded control stick. The builder heated the stick and bent it to a shape that pleased him.. .It does not please me and I will not sell the gyro with this control stick but will include a later bolt-together, used Bensen control stick with the gyro.

The rudder cables on this gyro should be upgraded to a larger diameter.

The gyro has parking brakes on the main wheels.

The builder flew the gyro for a couple of years then had to give it up for medical reasons. I used to fly the machine about every three weeks for about a half hour or so but it has been stored since my husband passed away and has not been flown for about 10 years.

The gyro can be seen by appointment at my location in El Mirage California, near the El Mirage dry lake. Buyer is responsible for picking up gyro at my location.

Email me at ddakota@earthlink.net for appointment or information.

My phone number is 760-388-4002 BUT, with my poor hearing, the only way I can use the phone is by using the Ca. Relay system (711) where the caller's words are printed out on a machine connected to my phone for me to read. To use the relay system, dial 711 and when the operator answers give her my phone number, otherwise, just email me.

Price: $ 3600.00

---
For Sale
72 Hp. McCulloch cylinders. Manufactured years ago but never used.
Some still in original packaging.
Cylinders - $275.00 ea.

Shipping $15.00 per cylinder in USA. email for shipping price outside USA.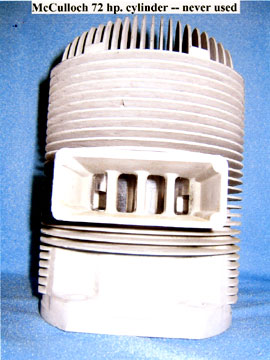 View of port side of 72 Hp. McCulloch cylinder.
The three bars across the port indicate that it is a 72 Hp. cylinder.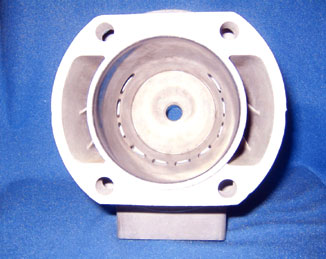 View from bottom of cylinder looking inside to the top of cylinder.
Cylinder is very clean inside. No scratches or peeling of chrome on cylinder walls.